These days, it seems like there are models everywhere, making it more and more difficult to choose an influencer who particularly appeals to you. What would you want if you didn't want to be a model, though? The simple answer is an influencer.
In the modern era, social media influencers have developed into celebrities.
Social media influencers are adored by marketers because they have the potential to initiate trends and get their followers to buy the products they promote. Influencers are the ones who spread the word about a specific company or item.
Influencers like Mickey Minakshi, Payal Gamming, Anushka Chaudhary, Gauri More, Pratiksha Bankar, etc. have recently gained a lot of popularity on social media platforms.
Looking at them, it appears that everyone wants to be an influencer and wants to profit greatly from social media platforms in terms of fame and money.
So today we are going to take a look at these 5 most beautiful Influencers in India who have shooked the country by their beauty and talent.
1)Payal Gaming:
Instagram I'd: @payalgamingg
YouTube Channel: Payal Gaming
Genre: Gaming Video Creator
Youtube Subscribers: 2.88 Million
Instagram Followers: 2 Million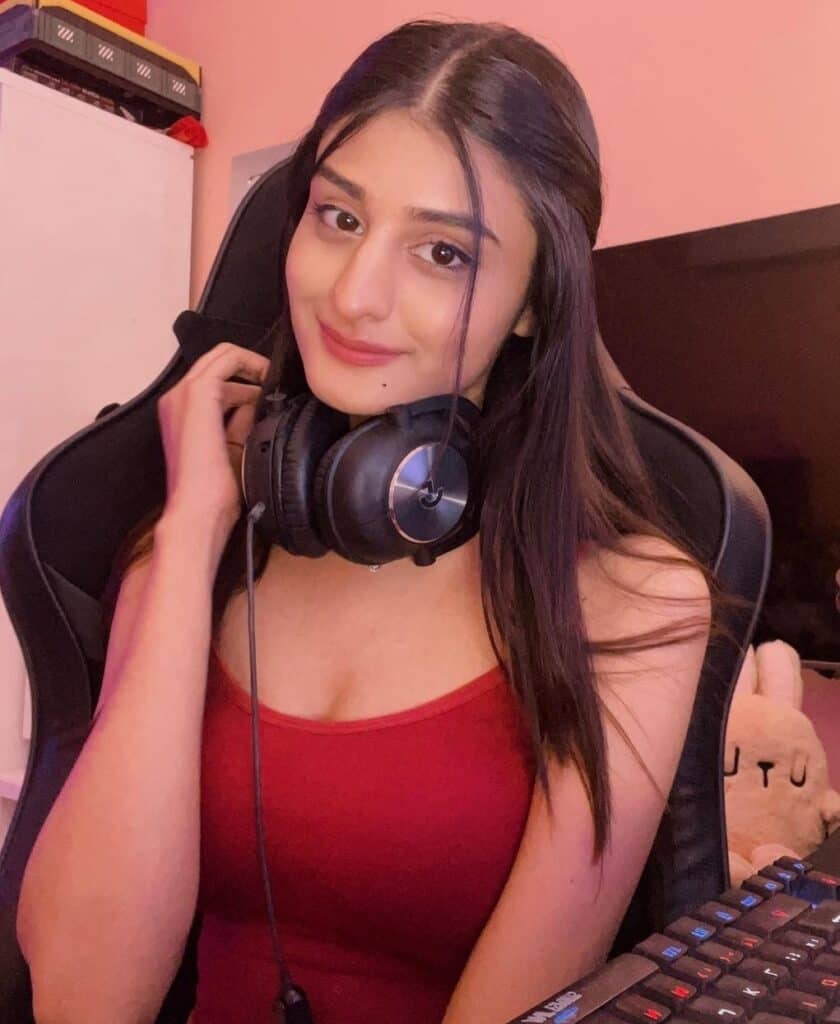 In the context of content makers, there are several who, in the beginning of their careers, played professional PUBG but have since transitioned to full-time content creation. A considerable increase in female streamers and gamers has occurred aside from it. This article will discuss Payal BGMI's career and YouTube and Instagram growth.
One of the top female content producers and streams on YouTube for BGMI women is Payal Dhare. Many people, especially young girls who hope to become female gamers in the future, have found inspiration in her. She has one of the most subscribed YouTube channels in the gaming industry, Payal Gaming. At the moment, Payal Gaming, who is a vital member of the S8UL family, is the wealthiest female streamer in India.
In 2021, Payal became well-known for YouTube gaming broadcasting. On the other hand, the turning point in her channel's rapid growth was her streams with friends like Mamba, Mortal, and Zeref. Viewers never get bored watching Payal's streams because they are mostly about having fun. She is a capable gamer even though she is not a professional BGMI Esports player.
It stands to a reason that her YouTube channel should be receiving more views.
She also creates very good content on Instagram too. Young girls who want's to take gaming as a career aspire to be like her.
Check out her Instagram👇🏻
2)Mickey Minakshi
Instagram I'd: @mickey_minakshi
YouTube Channel: Mickey Minakshi
Genre: Roasting and Social Issues
Youtube Subscribers: 3.05k
Instagram Followers: 11.4k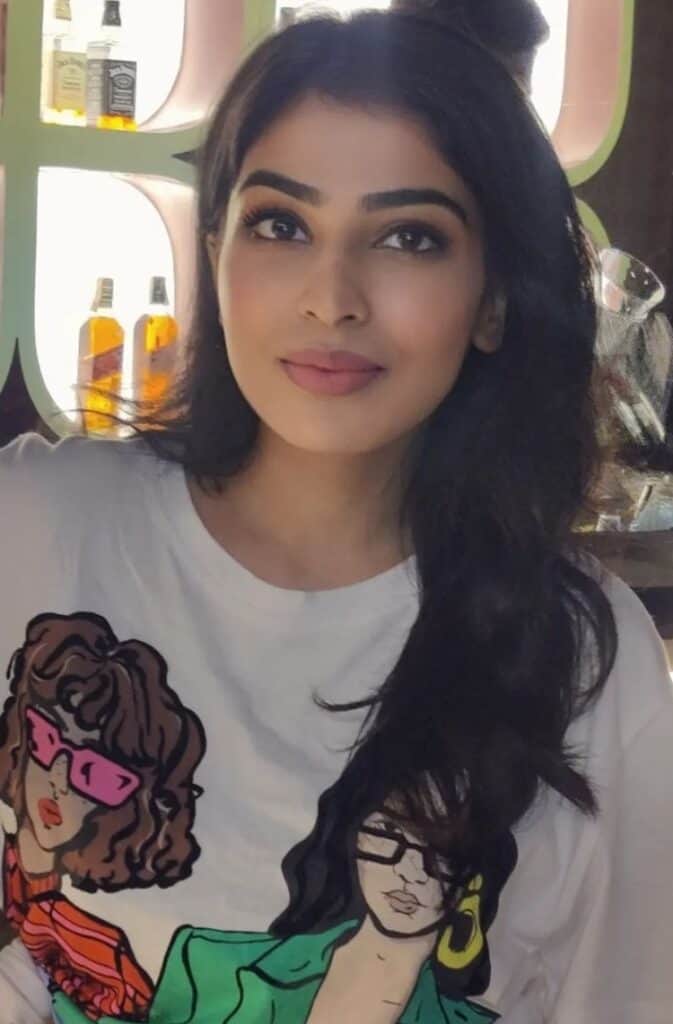 Mickey Minakshi, one of the most well-known social media influencers, parodies the greatest political jokes, news from Bollywood, and other topics in an effort to change the public's attitude. She posts pictures to Instagram in an effort to promote trendy concepts. Since She worked as the VM for one of the most well-known retail stores, Zara, Jack & Jones. She abides by the maxim "Laughter is her obligation" and makes an effort to engage viewers with her real content creation. She is the owner of her Youtube channel Mickey Minakshi. She resides in Pune for work even though she is from Patna, Bihar. She completed her graduate degree in fashion designing. In July 2020, she started her YouTube channel, and since then, she has been regularly posting videos. She creates some incredible content and uses her videos to spread social themes in a way of roasting.
The language used on roasting networks in India is frequently abusive. She roasts, however, silently, not using a single curse word. She also conveys societal difficulties in several of her poetry, which is really enjoyable to our ears.
This distinguishes her from other roasters in India and she deserves to be acknowledged.
She has a very good Instagram profile too.
She post her Photos on Instagram with such a great sense of fashion. This makes her beauty undescribed. This makes her Instagram profile unique and worth following. She uploads lots of photos clicked in different locations as she likes to travel a lot.
The fact that she only has 11.4k followers on her Instagram, though, is simply unacceptable for such amazing Beauty and Content.
She is one of the undervalued Influencer, and given the caliber, she deserves millions of followers and Subscriber on her Instagram and Youtube respectively.
Checkout her Instagram👇🏻
3)Pratiksha Bankar
Instagram I'd: @pratikshabankar_official
YouTube Channel: Pravikshal m. talent
Genre: lifestyle Vlogs and Fashion Vlogs
Youtube Subscribers: 193k
Instagram Followers: 1.2 Million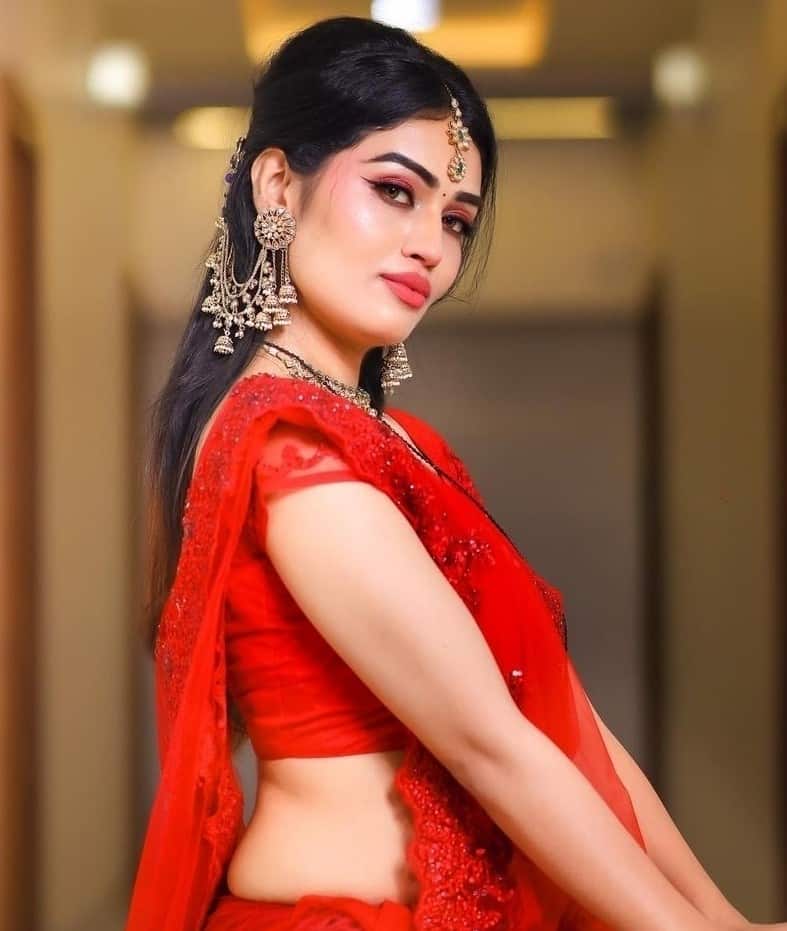 Beauty influencers are currently in high demand in India, both from their fans and from brands looking to collaborate with them. Why is that? Because the majority of these influencers are regular people who present a trustworthy and relatable front, when they advocate for a niche product, their followers pay attention to them and are inspired to them
Having been born in Nasik, Pratiksha was brought up there. From a young age, she has been enamored with acting and fashion. With her traditional attire, she works as a homemaker and promotes Indian culture. With several humorous and lip-synching videos, she launched her career on Tik Tok. Following the ban on Tik Tok, she continued to create reels on her Instagram. With a significant following on social media, she is currently a major content creator.
She is a Housewife and mostly uploads Photos and Reels in Sarees, which promotes Indian culture and influences lots of Housewives to create content which they have talent of.
When she uploads photos in Saree, she is a perfect combination of Beauty with cuteness.
Checkout her Instagram👇🏻
4)Anushka Choudhary
Instagram I'd: @anushkachoudhary_1
YouTube Channel: Physics Wallah
Genre: Chemistry Teacher
Youtube Subscribers: 9.81 Million
Instagram Followers : 421k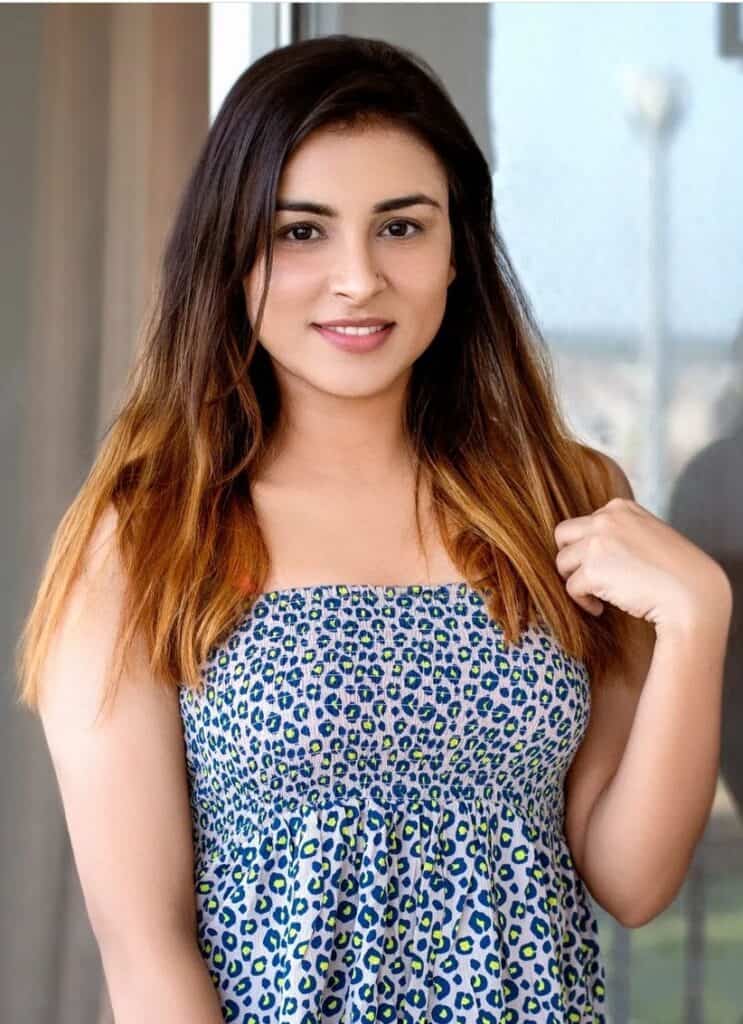 Anushka Choudhary is a well-known YouTuber, influencer on social media, and chemistry teacher. she posts her Chemistry Lectures on Youtube channel Physics Wallah. At other coaching facilities, including Akash, she was a Chemistry instructor.
In Sri Ganganagar, she completed her early schooling; following that, she moved to Delhi to pursue further study. She earned her undergraduate and graduate degrees in chemistry from Kirori Mal University in Delhi.
She was hired on-campus as an assistant lecturer at Aakash Institute while attending Kirori Mal University. She worked as a teacher here for approximately one year and three months before joining the Motion Institute.
As per Google Anushka Choudhary is estimated to have a net worth of $20,000. She also has a Car worth rupees 1.5 Lakhs. Her chemistry lessons on the Physics Wallah YouTube channel are well-known. She earns most of her money from teaching.
She enjoys creating Instagram reels and is essentially an Instagram model. She is a wonderful example of beauty and Brain. She is one of the most prettiest and cutest teacher out there. Her beauty and talent is what makes her a well deserved Influencer.
Her reels and Travel photos are such mesmerizing that they are treat to watch. This makes her one of the most beautiful influencer in India.
Checkout her Instagram👇🏻
5)Gauri More
Instagram I'd: @gauri.more666
YouTube Channel: Gauri More
Genre: Vlogger and Fashion Content Creator
Youtube Subscribers: 1.72k
Instagram Followers: 217k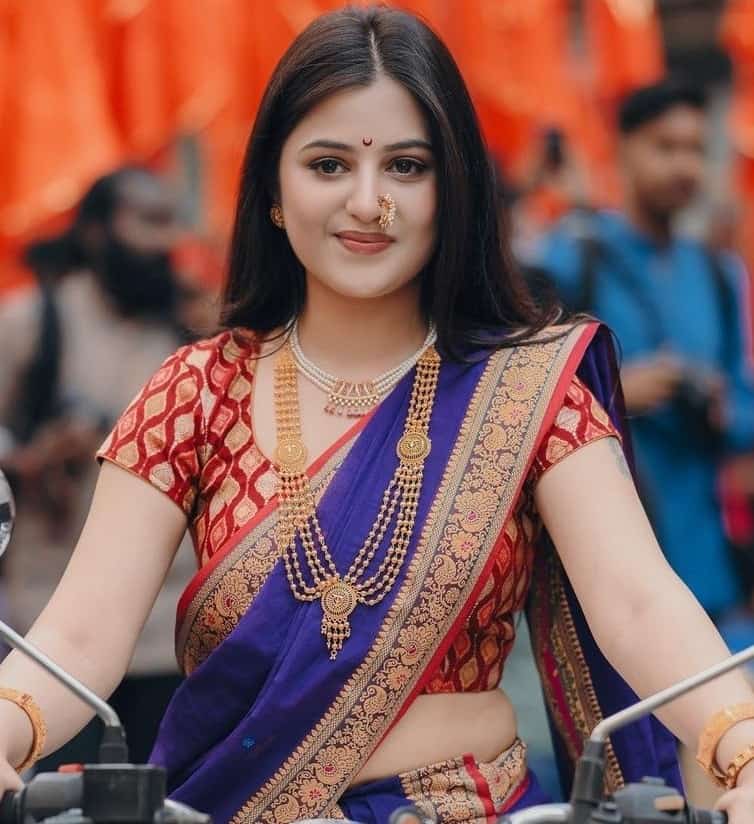 Any social media platform's heart and soul is its content. Regardless of how impressive the glitz and glamour may seem, content is the foundation upon which social media's significance is based. So here we presents to you a charming content creator, an inspirational influencer, and an adorable actress that exudes grace and charm. Gauri Sandeep More is a vivacious and endearing artist who simultaneously enlightens and mesmerizes everyone with her amusing and fashionable postings. Learning everything there is to know about this gifted artist would be fascinating.
Inspiring is the best way to describe Gauri's career. She had no idea that content creation would turn into both her passion and her profession when she successfully completed her B.E. Three years have past since this. Gauri began posting frequently since she found acting and producing content to be easy. She was also seeking employment at this time. She didn't stop making content, though. The choice between choosing a career or creating content presented itself to her at a fork in the road. She decided to pursue content creation, her passion.
Also, she was a part of two exquisite Marathi songs. Her song "Chana Go Pori" was a great hit and has already racked up 4,000 likes and 500,000 views. She maintains a well-known social media profile where she is incredibly well-liked. She goes by the usernames Gauri More on YouTube, Instagram (@gauri.more666), Tik Tok, and a number of other platforms. She is prepared to astound everyone with her future offering, a lovely Marathi song.
She too belongs to the group of underappreciated influencers who merit millions of views and subscribers on both her Instagram and Youtube channel.
Checkout her Instagram👇🏻
Final Thoughts:
As you can see, there are plenty of fashion and style bloggers available to help you find the perfect look. Create a blog on a topic in which you are interested. Every influencer has their own distinct style, tests with various items, and their work will genuinely motivate you to get going.
Due to their effort and quality content, these Beautiful Influencers deserves millions of views and subscribers. Please check out their channels, follow them on Instagram, and like their Photos and Reels. It will ultimately keep them inspired to produce much more incredible stuff in the future.
So these are the 5 Most Beautiful Influencers in India
You can also check out my article 5 most underrated Youtubers in India.
Hope you liked this Article. If yes then do share it your friends. If you have any querry or suggestion regarding article then comment it down below.
Frequently Asked Questions:
An influencer is what?
An influencer is someone who, as this article has established, possesses the following qualities: – the ability to influence others' purchasing decisions due to their authority, knowledge, position, or relationship with their audience; – a following in a particular niche with whom they regularly interact. The amount of their following is based on how well-liked their speciality is.
Social media influencers have a reputation for being knowledgeable and skilled on a certain subject.
What does a Influencer do?
Contrary to what some people may think, an influencer is not just someone who spends all of their time posting selfies and attempting to sound important on social media. Influencers must actually alter their followers' behavior. They have established a reputation for being knowledgeable and skilled in a certain field. They frequently post about that subject on their preferred social media platforms, where they amass sizable fan bases of enthused, active individuals who pay close attention to their opinions.
How does an influencer get paid?
This is dependent on the social media channels the influencer uses. Among the typical ways influencers are compensated are:
Affiliate promotion
Dispatch marketing
Videos, photos, and posts from sponsors, as well as brand campaigns
eBooks, memberships, and courses
sales of images and videos
serving as brand ambassadors or spokespeople
Influencers can reach their audience and have an impact on them. This creates the ideal scenario for businesses aiming to reach a suitable target market.