In today's society, people are discovering, experimenting, and evolving at an alarming rate. As a result of the numerous changes that are taking place in our environment, there is a big number of people who either have a strong desire to earn money or are now engaged in the process of making money online. When it comes to earning money in every aspect of life, many people have understood that Timebucks understand the importance of not only earning money, but also making use of one's time and going on the path of online earnings. It is owned by Australian Clearing Pty Ltd, which is also known as TimeBucks Inc.
What Is TimeBucks?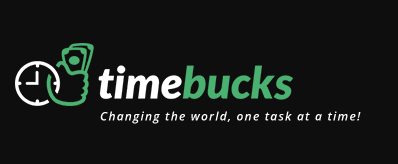 TimeBucks is a reward site that allows you to earn real money for performing jobs and activities that you currently undertake on a daily basis. Spending time on activities such as conducting surveys, installing free applications, playing games, performing web searches, and many more activities can result in cash payouts. When compared to other reward programmes, TimeBucks is different since they pay in actual cash rather than gift cards. They also prefer to pay via PayPal or Directly to a bank account on a weekly basis, with a low minimum payout of $5.
Ways To Earn at TimeBucks?
1) Daily Bonus – Each day, Timebucks have a competition in which the top 100 earners receive an attractive bonus.
2) Referral Program – Timebucks have a referral programme at timebucks, which means you will earn income on everybody you refer. You can make money by introducing individuals to TimeBucks and receiving a percentage on any earning they make through your referral link. You get a minimum of 15 % commission as a referral payout. For Example – If someone joins through a referral link and he/she earns 10$ everyday you will get 1.5$ as your referral payout.
3) Payment Pay-out Procedure – The majority of the customers are paid weekly, and Timebucks offers six different payment options.
Moreover, you can get paid to do things like: post on Facebook, watch funny slide shows, play games, download apps, complete micro tasks, and answer surveys. Looking at each aspect closely –
1) Paid Surveys – TimeBucks has a substantial number of paid surveys to choose from. While logged in, you can participate in surveys from a variety of different sources and earn money that is sent into your TimeBucks account. The vast majority of surveys are made available through survey routers or offers barriers. The wonderful thing about this is that you can discover a large number of surveys in virtually every country. The negatives are that it can take some time to find the surveys that you qualify for, which can be frustrating at times
Ultimately, surveys are one of the most lucrative methods to earn money on Timebucks, and it is definitely a part you should make a point of visiting if you decide to sign up. Timebucks has many different types of surveys available online. The exact number of surveys that are available will, however, vary based on the country in which you live, despite the fact that it provides surveys for almost every country. However, if you do not have a large number of survey opportunities accessible, there are alternative ways to earn money on TimeBucks.
2) Watch Videos –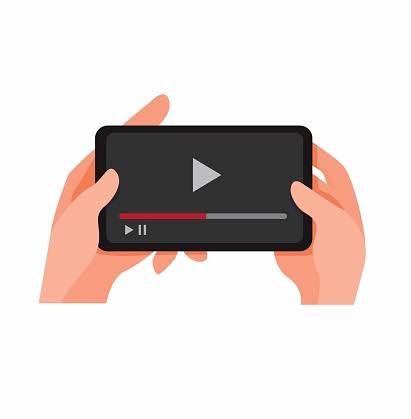 TimeBucks provides a number of various opportunities to earn money by watching videos in the video part of the website. One of them would be the same as most other GPT sites in that you must watch three videos plus advertisements inside a specific topic. Additionally, they offer short independent videos for which you will be compensated when you have watched a particular number of seconds on them.
You can access these videos by heading to the earning section's "content" tab and then scrolling down to the "video" tab. In some ways, it's a simple way to earn a little more money. However, it is pleasant to get a little money for watching a video you would watch otherwise. Additionally, I appreciate how TimeBucks makes the requirements for each video and the time commitment very obvious. This enables you to determine immediately whether or not it is worth your effort. You can also earn money by watching YouTube videos in addition to these video selections. This option is accessible via the "Engage" menu. After that, you'll be directed to a third-party site where you can make money by watching random YouTube videos.
3) Download Applications –There is an offer wall section that gives you access to a variety of various deals and promotions. This can include, for example, being compensated for downloading apps, signing up for a website, testing a product for free, and so forth. This is among the most preferred and easiest part for online earning. Due to technological advancements, it has become quite simple to stay connected to the internet, and if that network allows you to earn money by simply downloading a few files or applications, it is a deal day.
4) You can also earn money online by clicking on little advertisements and viewing a website for a specified amount of time. It can also be used to like the TimeBucks Facebook page, among other things. You may have come across a large number of webpages that display pop-up boxes and dialogue boxes, which, when clicked, redirect you to a whole different website altogether. By just clicking on such random advertisements, you can earn money here at Truthbucks. You can earn money by simply clicking on such random advertisements, which you use to ignore at some point in time.
5) Completing Micro tasks – Timebucks features a section titled simply "Tasks" where you can complete various tasks. You can make money by performing a variety of tasks such as downloading programmes, watching YouTube videos, visiting specific websites, following people on social media, and so on. The jobs are usually quick and easy to earn money. You may always just determine which projects you want to complete and then look over the criteria and pay before you begin working on them. And, if you make the right choice, it might be a simple way to earn a little more money.
Is Timebucks a Trusted Website?
TimeBucks is a fantastic online money-making opportunity. It's true that this is a 100 percent legitimate and excellent online earning site. Timebucks is a well-established and reputable online earning site.
How To Sign up on Timebucks?
It's extremely easy to sign up on Timebucks, You can do it through the link mentioned below –
https://timebucks.com/?refID=219367209
If you sign up on Timebucks using above link you will get 1.2$ free as a sign up bonus.
When you visit the website, you will see a window in which you must sign up using your email address and create a secure password for the site to function properly. Logging into the website with your prior Facebook or Google Ids is also an option.
First open the the Timebucks website using above link for 1.2$ free bonus.
Then you will see a page like this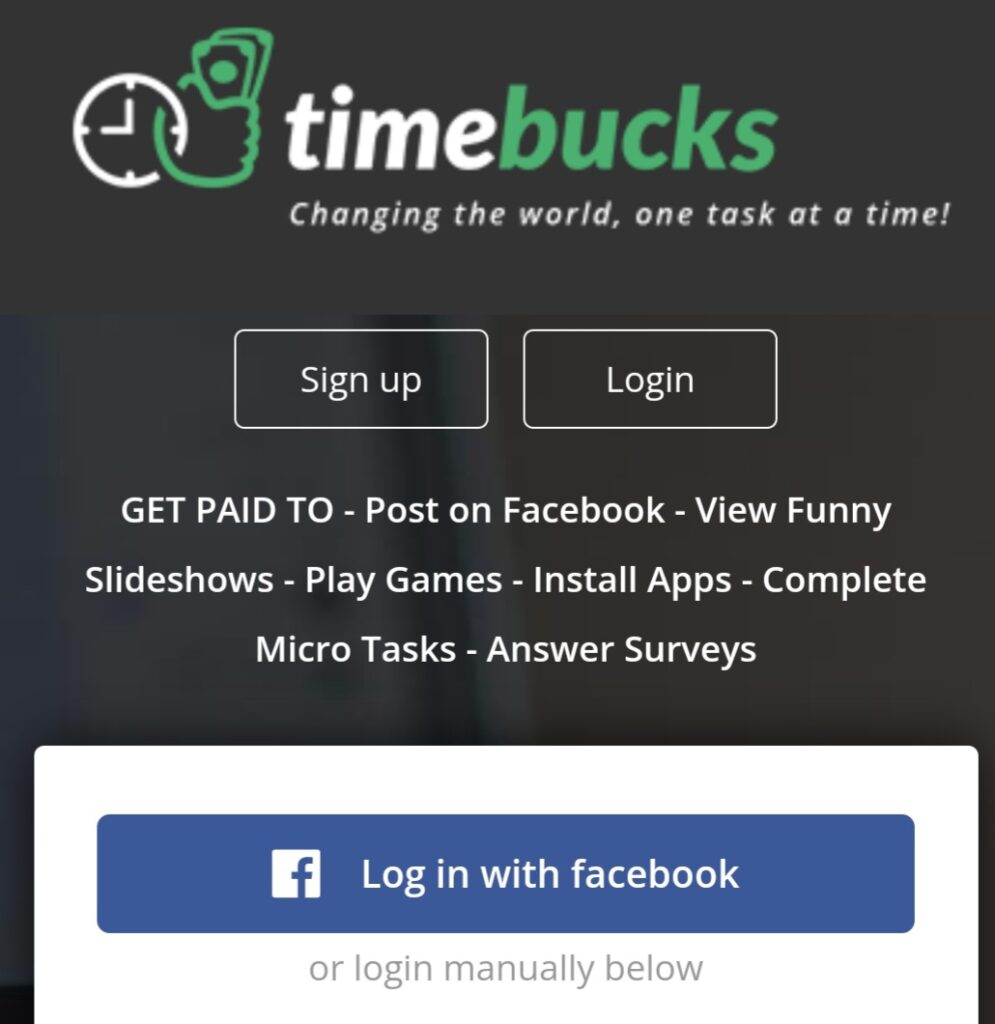 After this click on Signup option and then you will see a page like this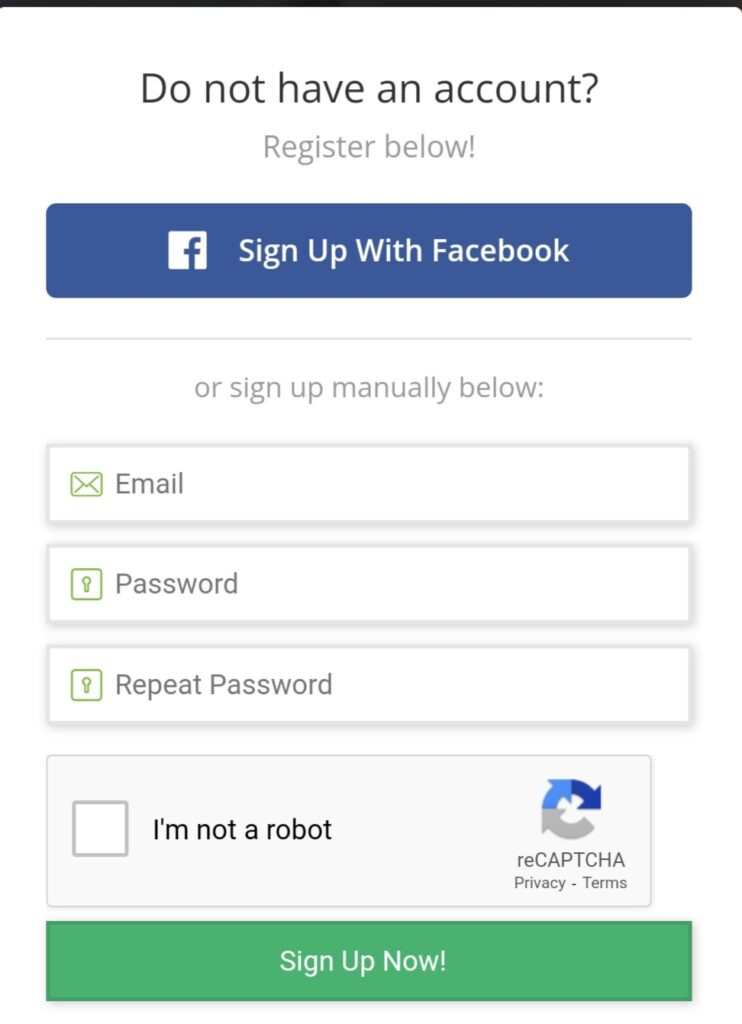 Then fill your details and you are ready to earn from Timebucks.
How much can I earn from Timebucks?
The good news is that you can start with as little as 5 minutes a day and make money instantly. There are paid offers available on each of your dashboard based on which category matches your skills and interests. That means that there is always something for everyone on Timebucks. Also keep in mind you can do Timebucks activity at any time, day or night because they are open 24/7! I earn around $20 a week doing Timebucks just 15 minutes a day. Many members choose to spend more time than that to earn even more! So how much can you really earn? Your earnings potential is limitless; it depends solely on how much effort you put into it.
Timebucks Payment Proof?
We've all seen websites offering to pay us for taking surveys and answering emails, but never believe them. Until now. TimeBucks is one of these sites that actually sends money to their members. You can check out the screenshot of the payment proof here of Timebucks.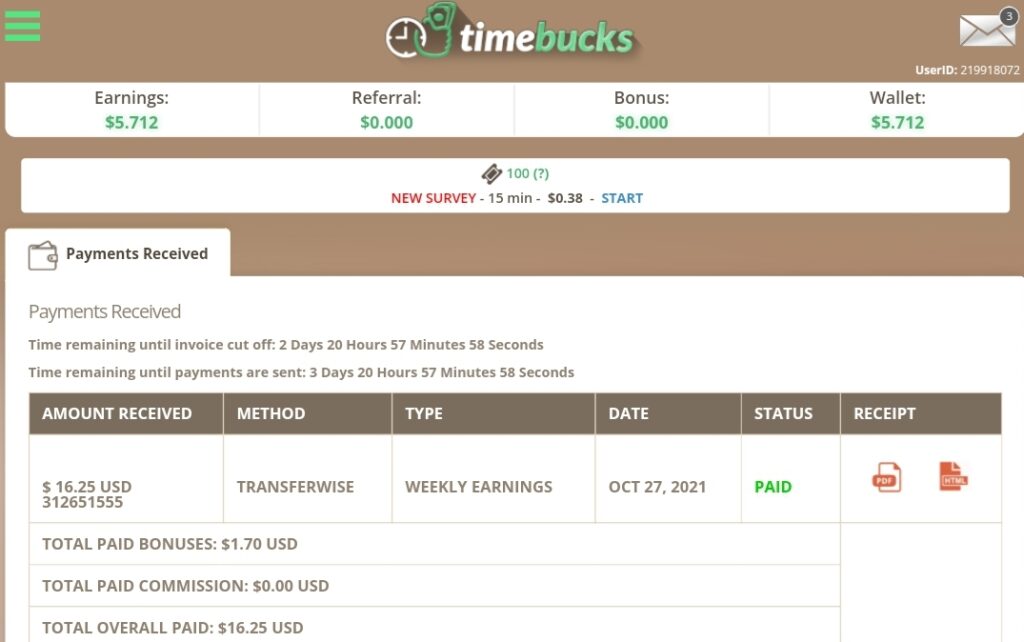 How To Withdraw Money from Timebucks into our Bank Account?
To begin, you must connect your bank account on the payment method page. After that, you must select the currency in which you want your money to be received. The withdrawal process will begin when you have completed these steps and requested it through your registered email address. Once you have agreed to the terms and conditions outlined in that email, you will be done.
Can I make more than 1 Account on Timebucks?
It is not permitted to establish numerous accounts. You are only permitted to have one TimeBucks account per person, and you are not allowed to share devices with others who already have a TimeBucks account. You can only have one account per device, and you can't share accounts with other IP addresses either. There is only one account per IP address.
Conclusion
The biggest thing I've noticed about TimeBucks is their payment proof. If you look at most websites, you'll see that payment proof is almost non-existent. In some cases, there may be one or two people who will post a comment saying they received a payment from XYZ company. However, with TimeBucks, there are literally hundreds of comments all singing praises to how legit and real their site is. This means that if you're looking for an honest way to make money on-line, then I highly recommend joining TimeBucks! It's 100% free and you can get started right away. So click here now to sign up!
Friends, I hope that this post written by me on Timebucks the best online earning website you must have liked it. If you have any question about this or suggestion, then you can tell me by writing in the comment box below.
Also i have wrote an article on TSU the best online earning app