You've decided to start your own YouTube channel, but the question remains, What should I make videos about? This question has been asked by millions of people before you and will continue to be asked by many after you, so here are five general topics/categories that will hopefully help you start a successful YouTube channel in India. In no particular order…
1) Gaming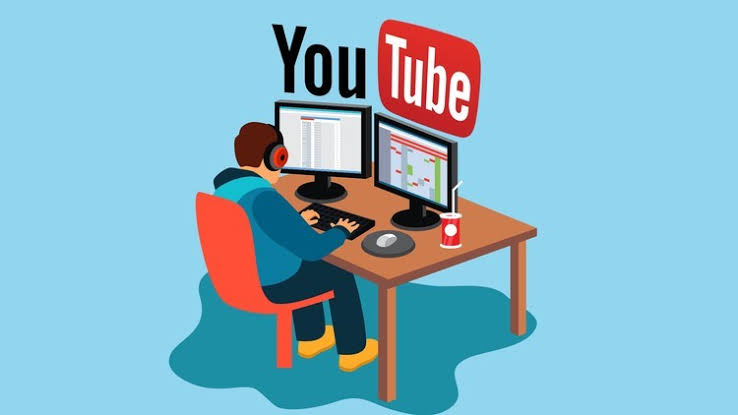 1.1 billion viewers worldwide spend nearly half of their online time watching gaming videos—or on social media while playing games. Gaming has quickly become one of the most popular forms of entertainment across multiple platforms, and there's no question that it's here to stay. With gaming an obvious choice for anyone looking to start a YouTube channel, you have lots of opportunities (and topics) to choose from: gamer culture, video game releases and rankings, video game news reports and tips for beginner gamers are just some examples. Gaming is still relatively fresh ground as far as niche topics/categories to start a YouTube Channel in India. So if you want your channel off to a good start and don't see another YouTuber tackling a topic you want or think would be interesting, give it a shot yourself!
For inspiration, watch channels like Jonathan Gaming, Killer Gaming,etc.
2) Vlogging
Vlogging (video blogging) is one of most exciting ways to create content on YouTube and build an audience. Vlogs are an interesting way for your brand to connect with consumers by telling stories, explaining how things work, or just being yourself. While it may seem daunting, you don't need professional video equipment or editing software. Just make sure you are aware of what's considered good vlogging practices. It can also be helpful to watch videos that other vloggers have made and see what works well for them. You will get better at filming over time as well!
Vlogs channel are very much in deman at current time. Lots of vlogging channels are getting millions of views on their YouTube videos.
3) Comedy
The most popular type of content on YouTube. comedy is also one of the easiest genres to break into. For inspiration, watch channels like BB Ki Vines, Ashish Chanchlani,etc. Stand-up comedian Abhishek Upmanyu has over 4 million subscribers. He's still considered one of India's most successful comedians.The key with comedic videos is knowing your audience. If you don't understand or appreciate their sense of humor, think long and hard about why you want to start a channel.
4) Beauty
There are millions of people with an interest in Indian culture. As such, there are several beauty YouTubers that have been able to build up their audiences and make a living based on their video blogs. Beauty bloggers can talk about skin care, makeup, hair care or fashion trends — basically anything that relates back to self-care. If you're able to connect with your audience, you could have one of many lucrative online careers just by talking about what you love doing! These videos also tend to be a little more low-key than some other types of content; some beauty bloggers will record Q&A sessions where they answer questions from viewers or do reviews of specific products.
5) DIY
Creating your own videos is incredibly simple and can be as easy as using your phone. A smartphone or tablet are ideal tools for creating your own content, allowing you to record, edit and upload high-quality videos from anywhere at any time. Once you've mastered how to use your device's camera, try shooting yourself walking through simple, but interesting steps of preparing a meal (for example). Not only will you boost your search engine rankings if people decide to watch, but you'll also be sharing useful tips with others! If more information is what you want for your viewers – then put it out there!
Conclusion
Finding your niche on YouTube can be overwhelming, but don't worry. There's no right or wrong answer when it comes to what you should be doing. You're not alone and, if anything, there's plenty of resources available online. Use these tips above and you'll be well on your way to starting (and succeeding) with your own channel!
If you liked the article then do share it with your friends. And if you have querry or suggestion then comment down below.
i have also wrote an article on 5 Most Underrated YouTubers You Should Know About