Hello Everyone
This Trick helps you read deleted WhatsApp messages by the sender
WhatsApp is one of the biggest Social Chatting platform in the world of Internet. WhatsApp is one of those Apps where people Chat with their friends, relatives, loved ones, etc
People also share Media files such as Audio, Video, Documents, Images, Location, etc.

WhatsApp keeps updating its Features to give its Customers best user experience so that they can have no issues in chatting and sharing media files with their friends, relatives, loved ones, etc.
As you all know that WhatsApp brought a feature called delete for everyone around 1-2 years ago. Where one can delete message sent by mistake from his side.

But this feature can be used for a limited period of time once we send message by mistake to anyone.

For example:- If i send a message to someone in my contact by mistake, and i have to delete that message, before that person reads the message, I will have a certain amount of time to delete for everyone.

But, if I don't delete that message before a certain time set by WhatsApp, then I will be left with the option that is delete for me, where that message will be deleted only from my chat and not from the chat of the person to whom I have sent the message.
So this feature has a limited time option. If you don't delete the message within time you will have the only option left will be delete for me, and that person will read your message which you didn't want him to read.
Most of the time some of your friends, relatives or loved one sends you message and then delete it by clicking on delete for everyone. After that you keep thinking all day that what message he might have sent to me and deleted it permanently.
You keep thinking all day with curiosity but you don't get to know what message he sended to you.
How To Read Deleted WhatsApp Messages?
First you have to install a App called Antidelete from Play Store.
This app is not available on App store for ios users.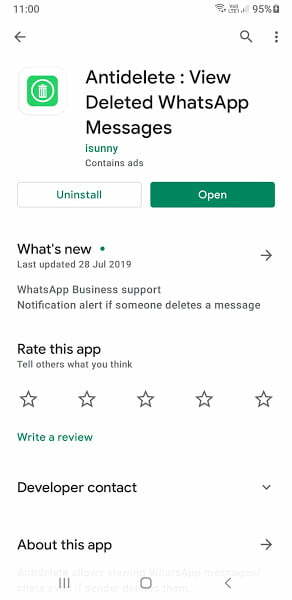 After installing this App you have to open this App in your Phone.
Then after opening it, you have to give permission for this app from your phone settings
Once you give permission, anyone who sends you message and then delete that message before you read it, that deleted message will be stored inside this app with time and date.
and then you can easily read that message anytime you wish to read it.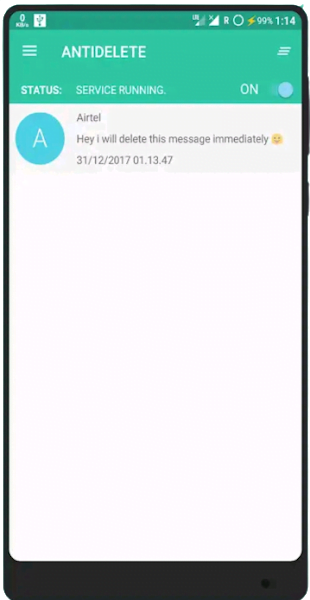 This way you can Read deleted WhatsApp messages on your phone
For detailed information you can watch the below video
Below video is in hindi language
You can also read my article where i have explained How To Send Photos and Videos on WhatsApp Without Loosing It's Quality
If you liked this article, do share it with your friends and share it on Social Media platforms you use